While grieving her husband's murder, a young Colorado veterinarian meets a troubled FBI agent and begins to uncover the world's most sinister secrets.Frannie O'Neill is a young and talented veterinarian living in Colorado. Plagued by the mysterious murder of her husband, David, a local doctor, Frannie throws herself into her work. It is not long before another bizarre murder occurs and Kit Harrison, a troubled and unconventional FBI agent, arrives on her doorstep.
Late one night, near the woods of her animal hospital, Frannie stumbles upon a strange, astonishing phenomenon that will change the course of her life forever: her name is Max.
With breathtaking energy, eleven-year-old Max leads Frannie and Kit to uncover one of the most diabolical and inhuman plots of modern science. Bold and compelling, When the Wind Blows is a story of suspense and passion as only James Patterson could tell it.
Thoughts
After reading Along Came a Spider, I thought that I needed to read another one from James Patterson. There's something about James' work that had me on edge whenever I read from the beginning up until the end. It's not the kind of book I was willing to put down to do something. I want to read the book until the end, in one sitting, if possible. And this book is one of them.
It's a little different from Along Came a Spider because a winged girl is involved but it did not really matter. I like supernatural stuff and science fiction stuff like this one. An FBI Agent is also involve, an agent just like Detective Alex Cross. To be honest, I'm not really of fan of police and investigation things but these two book changed my mind. Maybe it's not that bad.
A touch of romance is also added which is not really a bad thing about a book. It adds up to the thrill. And in this book, the two couple, an FBI agent and a vet, are involved with the winged girl. So, let's start up with talking about the winged girl.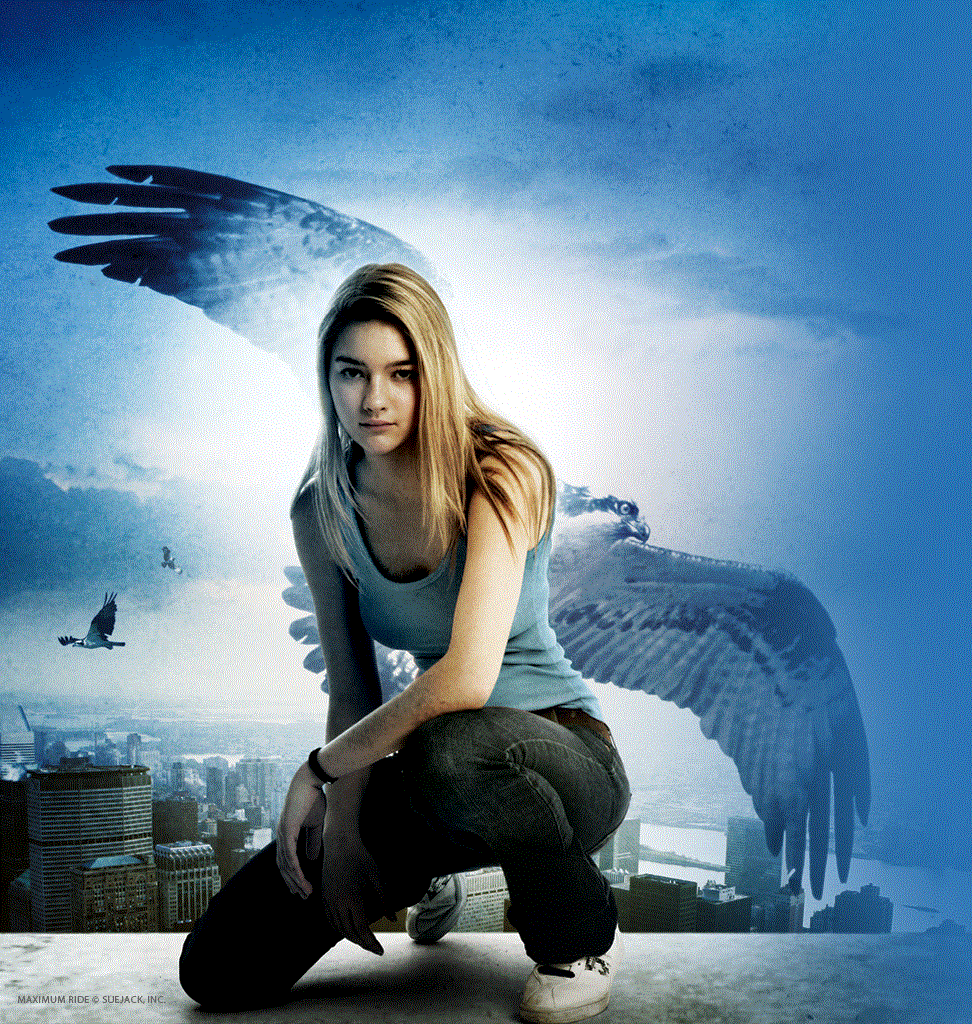 Maximum, or Max, escaped with her brother, Matthew. They managed to get away from the Keepers, the hunters and the murderers that were chasing them down. But in the middle of running away, the two siblings split.
Max didn't know what to do and whom to trust. After Uncle Thomas betrayed them, acting friendly at first, Max didn't know whom to trust and if there are still people out there to whom she could trust. In the end, she met the two people who would understand her.
FBI Agent, Kit Harrison was sent on a vacation at Nantucket, but being the stubborn one he was, he ignored the orders and did what his gut told him. He rented a cabin in the woods and spent his time there, hoping that some lead will help him on the case he wanted to solve for the last couple of years.
He met the veterinarian, Frannie O'Neill, who spent her life caring for animals even after her husband's death, David. At first, Frannie didn't really liked Kit, coming to her place, renting a cabin. It was fine until she saw him keeping a rifle on his Jeep. The misunderstanding was cleared, though.
Frannie found Kit attractive, and so did Kit towards Frannie, which was the reason why they ended up trying to know each other. Until one day, Dr. Frank Mcdonough was found dead on his swimming pool. Some of them thought that he drowned, but Frannie found it weird because Dr. Frank was a great swimmer since before his college days.
Kit Harrison knew something. He knew something was going on but he couldn't put a finger on it. He needed more evidence to know what he's actually looking for especially that even his boss, Peter Stricken, don't care about the case anymore. Or so he thought.
On the other hand, Frannie didn't have any idea why Dr. Frank, one of his husband's colleague at work, was killed. She didn't really thought that something was going on until she saw her. Everything changed when she saw the winged girl the first time, then the second time.
When Frannie and Kit saw her and captured her, they didn't know what to do next. The kid was so afraid, but so strong that the two of them had a hard time catching her. Good thing the syringe did its job and put the winged girl to sleep, temporary sleep. And when she woke up, she decided to trust Frannie and Kit.
The three of them ran away, trying to hide from the people trying to kill the three of them. Witnesses were meant to be put to sleep, according to Max, the winged girl. The doctors who got killed got killed because they knew something about them and the experiments.
As the story progresses, they met the other kids who had been experimented just like Max. They were being starved at the facility they were in. Good thing, Frannie and Kit found them and helped them get away. But it was not long until Uncle Thomas and the others found them and captured them.
My mind was already thinking who might be behind all these aside from a guy named Dr. Peyser. I didn't even have a clue on who he was. And then what surprised me a lot was then I discovered that Gillian, one of Frannie's friends, no, Frannie's best friend was one of the people who's behind all the experiments going on.
I had a good laugh when Frannie beat her with the well-built body she had, although Gillian managed to get away. With the help of Max, getting the 'good guys' to fly over the scene of the crime, the capture ended up well. Or not so well. Because Kit was shot and Max ended up badly hurt.
The story ended up well where the real parents of the winged kids were found. They met with them and the good thing was no one really died aside from the doctors and Dr. Peyser himself. I thought that with this kind of plot, someone really important will die, good thing no one did. And the story ended well without me feeling so frustrated and no cliffhangers were presented or something.
Rate: 5/5